Weekly diary 2023 Dobrý den
papelote x Marie Doležalová
50 %
%On sale now
-50 %
Diary called Dobrý den (Hello or Good day) contains tips and challenges from the czech actress Maria Doležalová on how to make yourself or others happy with the help of very simple, everyday actions. Because happiness is not what we have, but what we give.
Free shipping for this product
format

: smaller A5 (13 x 18 cm), ideal for a handbag

calendar

: weekly - week on the left, free page for notes on the right

content: 

The diary contains ideas and prompts for favors to please yourself and others. For each accomplished deed, you can stick one of the stickers on the cover of the diary and at the end of the year feel good about how many times you made someone happy with something seemingly ordinary. In addition, texts with mistakes will accompany you throughout the diary, because kindness is more than the pursuit of perfection.

paper

:

80 g/m² • natural white • Munken paper has the Cradle to Cradle certificate, which guarantees origin from sustainable forestry, as well as the quality and reusability of the material and fair treatment of employees

binding

: ring, the most flexible of the bindings

gadgets

: small pocket, creative stickers, rubber band closure, bookmark

ecology

: The diary was made in the Czech Republic from environmentally friendly materials.

collaboration: 

The diary was created in collaboration with czech actress and blogger Marie Doležalová

.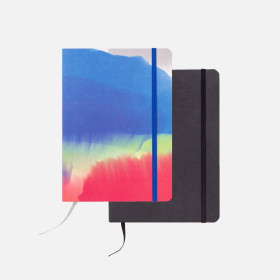 50 %
%On sale now
-50 %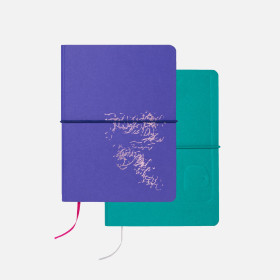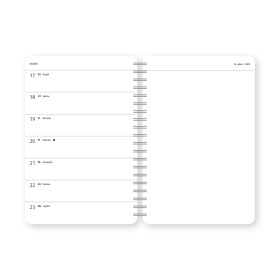 50 %
%On sale now
-50 %
You can find similar products in: