This delightful Japanese-style button-and-string envelope will add a touch of elegance to correspondence and gifts.
size: DL (11 x 22 cm)
ecofacts: Paper is made from a mix of new and recycled fibres.
good to know: The traditional Japanese button-and-string closure is quite secure, so you needn't worry about posting it.
Envelope Japan
stylish envelope suitable for letters, greeting cards, announcements, invitations, vouchers or even diplomas
available in five practical sizes (A4, A5, DL, A6, mini)
wide range of colours available to select from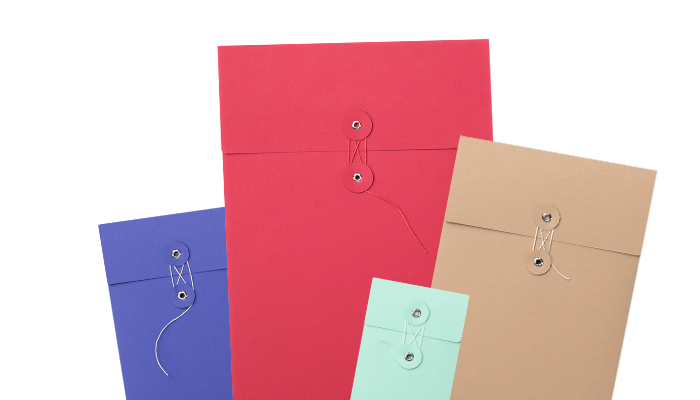 You can find similar products in: