Koh-i-noor 'versatilka' coloured mechanical pencil
Bestseller
The 'versatilka' is a life-long companion – so choose your colour wisely...
ecofacts: as long as you don't lose them, they are yours for life! The perfect writing partner for a 'zero waste' lifestyle.
good to know: Did you know that the international standard for indicating hardness of pencils has its origins in the Czech pencil company KOH-I-NOOR HARDTMUTH? 'H' stands for 'Hardtmuth' (the name of the family who founded the company) while the 'B' represents 'Budějovice', the South Bohemian city where the company is based.
Koh-i-noor 'versatilka' coloured mechanical pencil
Koh-i-noor has been making the 'versatilka' mechanical pencil since 1946, making it a time-honoured classic
2mm refills are available in various hardnesses, for writing and drawing
integrated sharpener is always to hand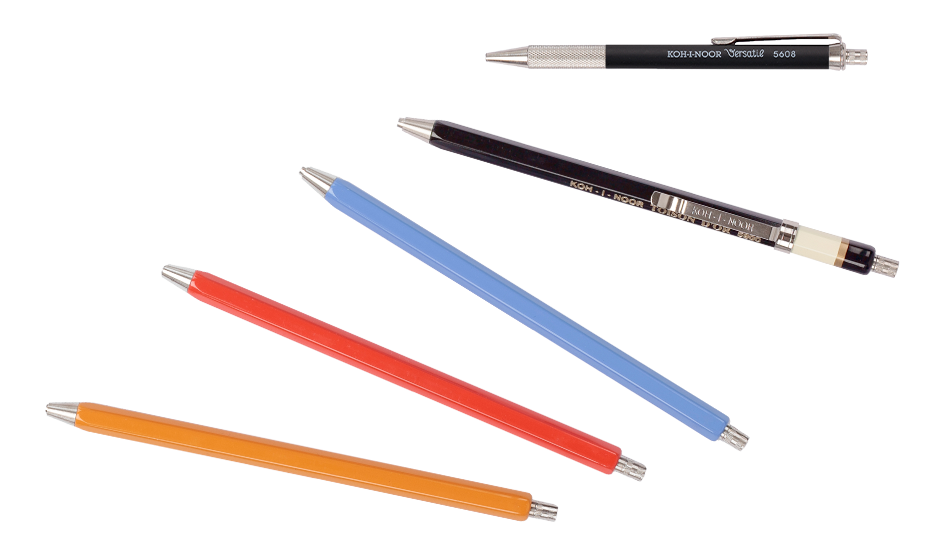 You can find similar products in: