This letter-writing paper also functions as its own envelope! Write your letter, fold it up, stick on the label and away you go!
size: A4
ecofacts: This paper comes from Arctic Paper in Sweden and meets the strictest ecological standards.
good to know: Folding lines are already marked on the paper, to make it easier for you. Just follow the instructions. Once you've learned how, you'll be able to fold any piece of paper into its own envelope!
 Let it envelope
set of 12 sheets of letter-writing paper which becomes its own origami envelope, and a sheet of sticky address labels, all safely packaged in firm cardboard covers
also contained is a set of instructions for folding the envelope
smooth Munken paper, from Scandinavian paper mill Arctic Paper is made in complete harmony with the surrounding nature – water leaving the plant is clean enough for salmon to live in
paper works well with fountain pens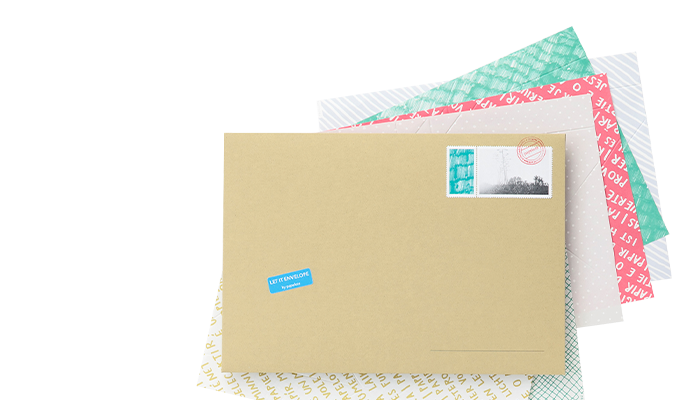 You can find similar products in: