Keep those pens from rolling away – our playful and ingenious pen loop keeps the sides of your notebooks and all your writing implements together!
size: A5
ecofacts: Our pen loops are a 100% local product. They are made from Czech elastic by a team of seamstresses working in home workshops near the town of Lidice.
good to know: We have an international patent for our pen loops, which are the brainchild of our designer Kateřina Šachová.
Notebook pen loop A5
our pen loops have been hugely popular since day one and are our absolute bestseller
they hold the pages of notepads safely together while keeping up to five pens
pull them over your writing pads, hold your school jotters together, or just keep them loose in your bag
available in A5, A6 and A4 as well as the non-standard midi (holds one pen)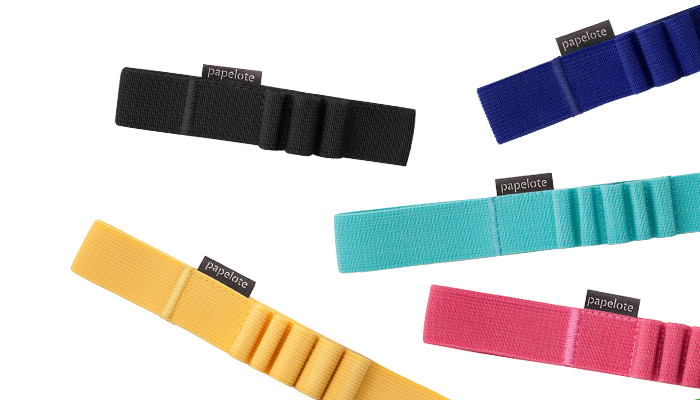 You can find similar products in: