No pencil case is complete without it! A pocket pencil with eraser is great for everyday use...
hardness: HB (medium)
ecofacts: Pencil shavings decompose easily so you can sharpen your pencil straight into the kitchen compost!
good to know: These pencils are coloured using only food dye, so chewing them won't do you any harm. 
Small black pencil
medium hard pencils are perfect for writing and drawing
made in Bohemia from the wood of the Eastern white pine
coloured using only food dye
black all the way through, not just on the surface!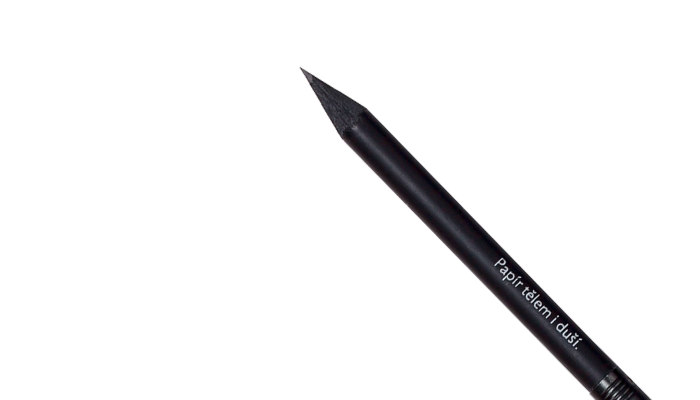 You can find similar products in: