Weekly diary Fabrico 2023 with cover²
Ring-bound diary in a cover from an older collection
40 %
%On sale now
-40 %
When you put the Fabrico diary in a washable cover, it is not at risk of coffee stains or donkey horns. And if you choose cover from our older collections that we bring back to life, you'll save a few percent.
format

: smaller A5 (13 x 19 cm), ideal for a handbag

calendar

: weekly - week on the left, free page for notes on the right

paper

:

80 g/m² • natural white • Munken paper has the Cradle to Cradle certificate, which guarantees origin from sustainable forestry, as well as the quality and reusability of the material and fair treatment of employees

binding

: ring, the most flexible of the bindings

fabric cover: The washable cover will protect your diary and you can also hide collected small items in its flaps. The package includes a rubber band that keeps it closed and provides a grip for the pencil.
use: Fabrico's diary is almost immortal thanks to its fabric cover. It is ready for climate changes, daily records and curious children's fingers. You can wash the cover whenever needed. It will last you several seasons and you can only add the filling.
ecology

: The diary was made in the Czech Republic from environmentally friendly materials.

papelote²: In order to reduce the amount of waste as much as possible, we use waste material to produce limited editions, upcycle products and return older collections to circulation. We even built our own shop - papelote² in the Prague Market Square - to give the objects a second life.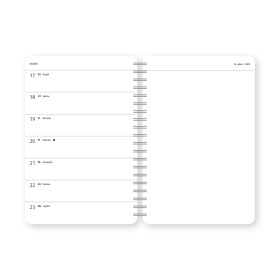 40 %
%On sale now
-40 %
40 %
%On sale now
-40 %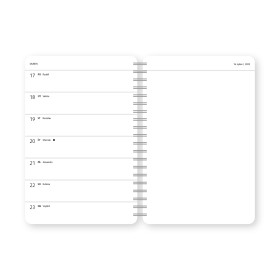 40 %
%On sale now
-40 %
Free shipping for this product
You can find similar products in: