Yearly planner A5 Planoo - english
Remembering all the birthdays, holidays and anniversaries can sometimes be quite a challenge! Write it down once and for all into a universal yearly planner and you're all settled…
size: 21 x 55 cm, folded into A5
ecofacts: The paper of this planner comes from Arctic Paper in Sweden and meets the strictest ecological standards.
good to know: Its perfect match is the Planoo binder made of durable "vegan leather", but it looks great in any ring binder, even A4!
Let yourself be creative and productive with Planoo!
Let your inventiveness flow and build your own planning set that will support you on your journey towards a more productive and creative life. A handy "vegan leather" binder is durable enough to protect your planner or tear-off pad for years to come; a yearly planner, a set of functional tab dividers and a storing pocket will bring system into your everyday chaos… And a sheet of sticky labels will boost your creativity. Get assembling!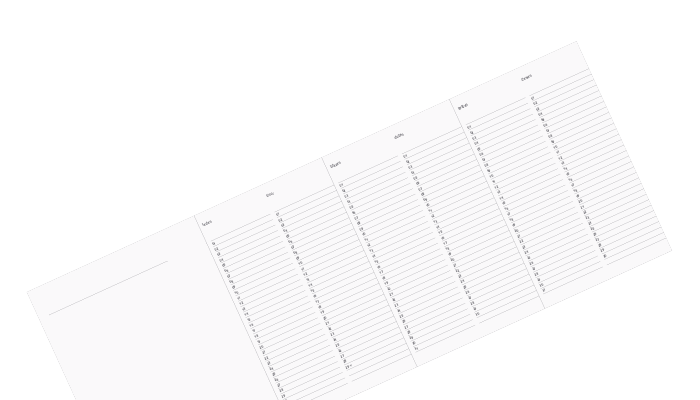 You can find similar products in: