Tear-resistant and waterproof Tyvek keeps your valuables in one place and safe from the elements.
dimensions: 24 x 18 cm
ecofacts: Tyvek is 100% recyclable.
good to know: Chances are you have come across Tyvek before. It is used to make the tear-resistant bracelets used at concert venues, all-weather maps for skiers and cyclists, and even protective work clothing.
Papero zipper case L
Tyvek combines the properties of paper, textiles and foil
it is waterproof, wipeable and tear-resistant
don't worry if it gets crumpled – it will still look great and acquire a very pleasant soft texture to boot
all our Tyvek pencil cases are designed, printed and sewn with love and care in Bohemia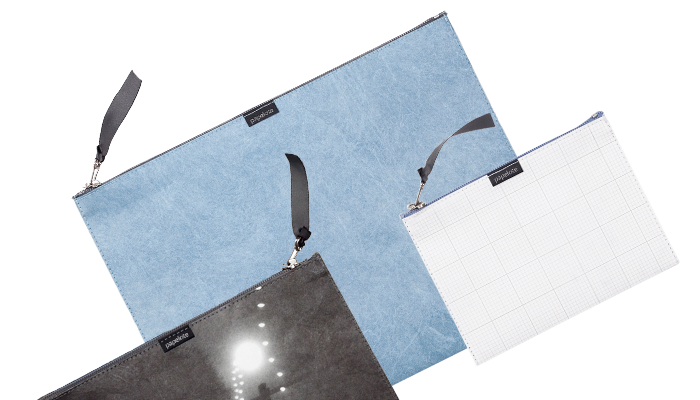 You can find similar products in: